How do I resolve the Duo Security white screen issue?
If you are using an iOS device but Duo Security comes up a blank screen, it typically means your parental controls are turned on and one setting is blocking Duo. 
A Parent or Guardian may need to assist with disabling this feature because it requires a password to change the Web Content restrictions.
Disabling content restrictions:
Navigate to Settings > Screen Time > Content & Privacy Restrictions > Content Restrictions > Web Content.
Uncheck Limit Adult Websites to completely disable content restrictions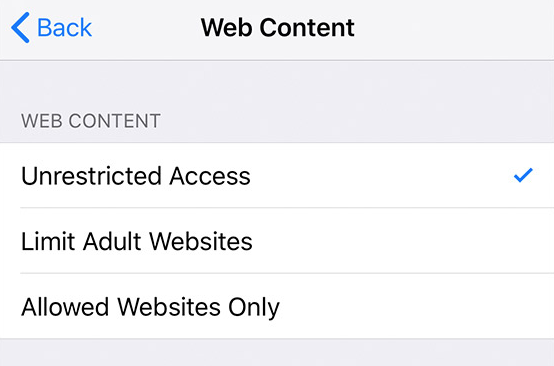 If you do not want to fully disable content restrictions, you can allow duosecurity.com within the Content Restrictions page on the iOS device. 
This will allow the Duo Prompt to display even if content restrictions are enabled.
Note that if you are opening Screen Time for the first time and haven't set up the feature, you will be prompted to set up the phone either for yourself or a child and will have the option to set a passcode.
Go to Settings > General > Restrictions > Websites.
Uncheck Limit Adult Content to completely disable content restrictions